Interesting YouTube Videos for Everyone:
These first 4 videos are about 19 year old Matthew Whitaker who is a piano player who just happens to be blind! He's amazingly talented. Some classes have heard me tell his story-or parts of it anyway....just take some time to watch these: you won't be disappointed.
"LIFE WITHOUT MUSIC CAN ONLY BE SEEN IN BLACK AND WHITE IT TAKES MUSIC TO ADD THE COLOR." ~Artie Shaw~
https://youtu.be/AGRfJ6-qkr4 : You surely don't have to worry about "Do your part---stay apart" when watching this flash mob! Hey and turn up the volume and sing along: Music adds color to our world. ENJOY :)
https://youtu.be/cxLbmnvMWM0 : Want to bring some Classical music into your day? Listen to this flash mob started by a little girl. You have heard this tune before, most especially if you remember our September composer of the month: Beethoven: a very troubled man who brought the world some beautiful music....OR if you have been in Strings with Ms. Gioia. Again: no worries about "Do your part--stary apart." ENJOY :)
https://youtu.be/woBZME7sN3E : Are you a LION KING fan? Enjoy this performance of the Dover Steel Drum band. Pay close attention to the variety of drums and their sizes. Some of you may have heard/seen this before. ENJOY :)
https://youtu.be/ukD8zj6ngVY : Need a friend? Listen to this duet by a young girl and her father.
https://youtu.be/Pbp6W4N1N9s :Learn to love yourself and don't ever let anyone tell you that you are not worthy.
https://youtu.be/-0l5dGiaXCo :Listen to Italian opera singer, Andrea Bocelli sing Amazing Grace. Bocelli was diagnosed with an eye condition at 5 months old and became "completely blind at age 12, following a football accident." "Record producer David Foster has often described Bocelli's voice as 'the most beautiful in the world.' "
https://youtu.be/A3yCcXgbKrE :"...trees of green, red roses too.....skies of blue, clouds of white..." Take a walk outside and look at our wonderful world then listen to Louis Armstrong sing about it.
https://youtu.be/lqWQCWc_zCc : Don't be discouraged...."Don't be afraid to let them show....your TRUE COLORS..."
https://youtu.be/6gpoJNv5dlQ : One thing this pandemic has done is bring all ages and races together to make all of us feel better and help to make us stronger; You will see, hear and feel this after listening to this song with orchestral accompaniment.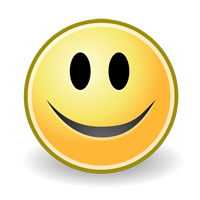 Here's a project for you to do on a rainy day when you can't be outside or on one of those days when you are looking for something different to do: Choose one of the songs above, grab a piece of paper and some markers, colors, colored pencils-whatever you wish-and draw what the song brings to your mind as you are listening to it. The neat thing about this is that there is not a wrong or a right....just a drawing brought to life through music. TRY IT...YOU JUST MIGHT LIKE IT......I would love for you to share your drawing with me!